Video games have grown exponentially in recent years and have captured the hearts of millions thanks to the success of titles such as Minecraft, Journey, Limbo, Terraria, or Firewatch. To compete with the blockbusters, the independents have had to be massively creative and come up with innovative gameplays, top-notch writing, original graphic universes, and sumptuous soundtracks.
Venturing into territory that holds infinite possibilities, such games can now be a way to discover a foreign culture (Year Walk, Never Alone), promote a moral viewpoint (This War of Mine, Beholder, Papers Please), go on a poetic journey (Abzu, Journey), or simply tell a story set in an extraordinary landscape (Firewatch, Everybody's Gone to the Rapture).
The two volumes pay homage to the greatest success stories in the world of indie games and take the readers behind the scenes at the independent studios that participated in their making.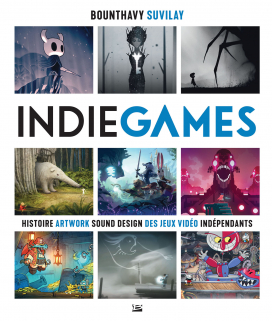 (Vol.1: years 2008 - 2018)
• A work of reference, well documented, and bursting with anecdotes
• The book is official and authorised, with the participation of studios around the world
• More than 250 emblematic and previously unpublished images, all rights included!

Full manuscript available in English